Laser Revolutionizing Podiatry Care
Unprecedented Laser Technology Relief for Many Foot Problems Available At Our North Andover Podiatry Office.
At Mitchell Wachtel Podiatry, we're committed to providing cutting-edge solutions to enhance patient care and redefine the way podiatrists treat various conditions. Our Remy Class IV Laser is a game changer in the world of podiatry, offering profound results and innovative features that address pain, inflammation, skin, nail conditions, and more. Let's look at the remarkable capabilities of The Remy Class IV Laser and how it's transforming podiatric practice.
Unprecedented Relief for Diverse Foot Pain Conditions
The Remy Class IV Laser has garnered acclaim for its exceptional efficacy in treating a wide range of conditions. Here are some of the remarkable areas where The Remy shines:
Foot Pain and Inflammation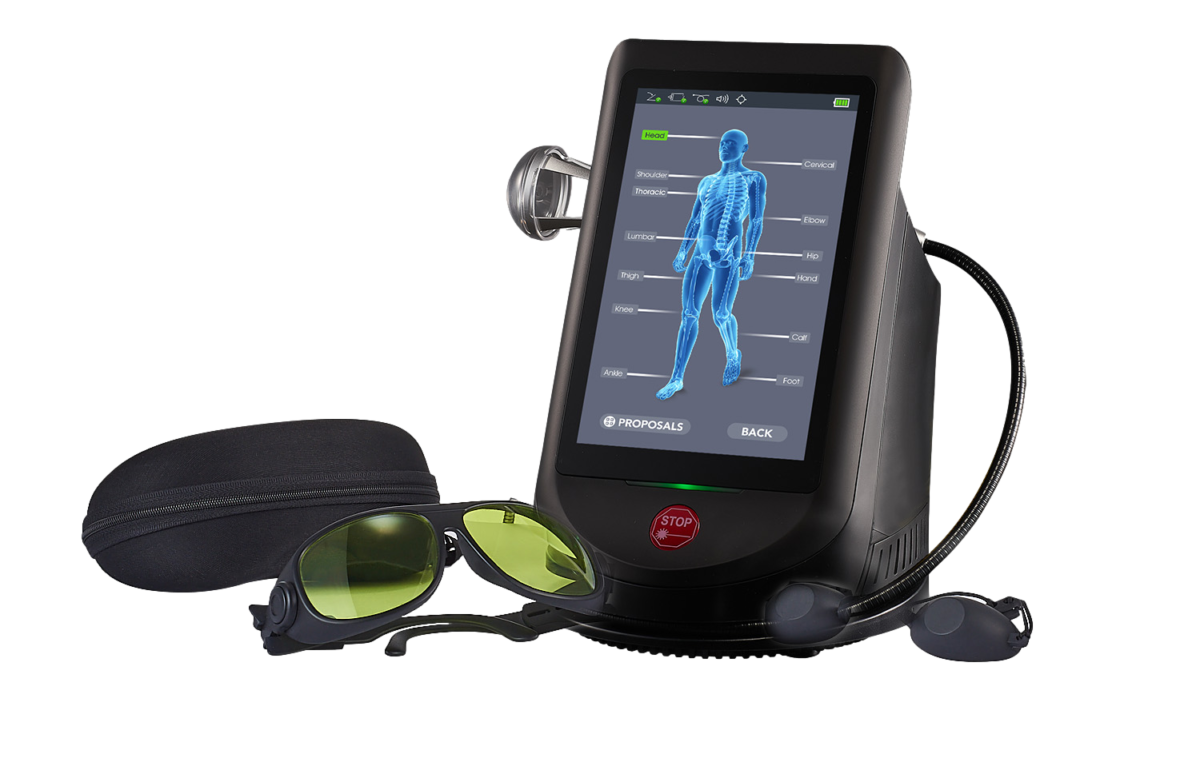 Our laser stands as a beacon of hope for patients suffering from pain and inflammation. Whether it's chronic discomfort or post-operative healing, this laser provides quick and lasting relief. Our commitment to effective patient outcomes is the driving force behind The Remy Laser.
Toenail Fungus
Toenail fungus can be a persistent and challenging condition to treat. However, The Remy offers a solution that doesn't involve anesthetic or invasive procedures. It's a game changer for podiatrists seeking a conservative and effective approach, and we now offer this to our patients in North Andover, Lowell and Haverhill.
These conditions often cause considerable discomfort. The Remy's Class IV laser therapy targets these issues, helping patients recover more swiftly and with less pain from plantar fasciitis.
Neuropathy is a condition that can have a profound impact on patients' lives. The Remy's laser therapy can alleviate the symptoms and enhance the quality of life for those who suffer from neuropathy.
Wounds and Infections
The Remy is not limited to pain and inflammation; it also excels in wound healing and treating fungal toenail infections. For podiatrists, having a versatile tool like The Remy is invaluable in providing comprehensive care.
The Remy's capabilities extend to treating plantar warts, mosaic warts, and IPKs, all without the need for local anesthesia. This marks a significant advancement in patient comfort and convenience.
Impressive Features of Our Laser Foot Pain Treatment System
The Remy Class IV Laser is more than just a remarkable therapy tool; it's a comprehensive solution designed with both patients and practitioners in mind.
Effectiveness
We understand that effectiveness is paramount in podiatry care. The Remy delivers results that not only improve patient outcomes but also enhance our practice's overall set of services we offer to our foot patients.
Affordability
Affordability is another vital aspect we've considered. We believe that patients should have access to the best care without breaking the bank. The Remy is an affordable option that ensures that quality care doesn't come with a hefty price tag.
Unmatched Power
The laser operates at different power levels, including low, medium, and high, with a peak power of 30 watts. This versatility enables our podiatrist Doctor Wachtel to tailor treatments to individual patient needs.
The Remy Class IV Laser is redefining our podiatric care by offering effective, affordable, and innovative solutions for various conditions. It's not just a therapy tool; it's a comprehensive package designed to enhance our patient care. At Mitchell Wachtel DPM, our North Andover podiatry office continues to be committed to providing elite care and innovative technology our podiatry patients.
Call Our North Andover Podiatry to Learn More If Our Laser Treatment is Right for You! Call 978-794-8406
Click here for driving directions to Doctor Wachtel's podiatry office.
Foot Problems We Treat
Dr. Wachtel specializes in several different areas. They include:
We are affiliated with:
Whittier Rehabilitation Hospital – Bradford, MA
Whittier Rehabilitation Hospital – Westborough, MA
The Whittier Pavilion – Haverhill, MA
Merrimack Valley Hospital – Haverhill, MA
Holy Family Hospital – Methuen, MA
Saints Medical Center – Lowell, MA
Lowell General Hospital – Lowell, MA
Our Office Locations
451 Andover St. Ste 300, North Andover, MA 01845
Call: 978-794-8406
817 Merrimack St. Suite #2, Lowell, MA 01852
Call: 978-794-8406
145 Ward Hill, Haverhill, MA 01835
Call: 978-794-8406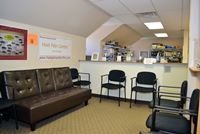 Learn More about our Lowell Podiatry Office