About Doctor Mitchell Wachtel
North Andover Foot Doctor, Father, Runner, Volleyball Player, Writer, Poet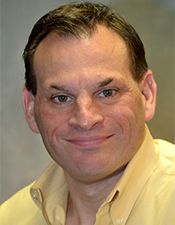 Dr. Mitchell Wachtel is certified in both podiatric primary care and podiatric surgery by the American Podiatric Medical Specialties Board. Dr. Mitchell Wachtel is a foot doctor who services North Andover, Lowell, and Haverhill, MA communities. He treats foot disorders like bunions, heel pain, nerve problems in the feet like an entrapped nerve called a neuroma, painful lesions on the bottom of the feet, of the feet. His practice has an emphasis on sports medicine and provides a number of conservative treatments for injuries of the foot and has a physical therapist on site at his office. Another area of expertise is pediatric conditions such as flatfoot, high arches, in-toeing, out toeing and toe walkers. There is a variety of conservative treatments for pediatric deformities of the foot and ankle.
Training and Education:
Undergraduate School: Stonybrook University, Long Island, NY
Graduate School: Temple School Logo Podiatry Temple School of Podiatric Medicine, Philadelphia, PA
Trained in Boston with Dr. Edward Hurwitz at Boston City Hospital, Boston, MA
In Private Practice since 1992
In the Merrimack Valley Since 1995
Dr. Mitchell Wachtel Address
North Andover Podiatrist
Mitchell Wachtel D.P.M.
451 Andover St, Suite 300 North Andover, MA 01845
978-794-8406