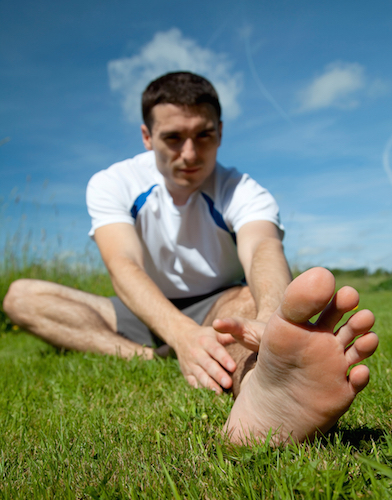 Athletes know the dangers they face out on the field or court. One of those potential threats is turf toe, a type of sprain that often affects people who play sports on artificial turf. It happens when the toe is forced into an unnatural position and extends beyond the normal range of motion.
Treating turf toe usually involves stretching and range of motion exercises. It's important to rest the foot and let the tissue heal while also practicing these exercises and stretches. Don't let your turf toe heal without re-strengthening the muscles around the injury site, though. It's normal for athletes to want to push themselves to get back to their sport quickly, but remember not to rush this process.
If you have more questions about turf toe please call Dr. Mitchell Wachtel at (978) 794-8406 to schedule an appointment with us in one of our three Massachusetts based offices.