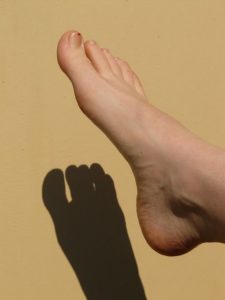 There are so many fun family activities to do in North Andover. From pond exploring to walking in the woods, we have so much to do that everyone can take part in. Don't let your child's curved foot, or metatarsus adductus, keep you from enjoying a day down at the Frye Pond Nature Center. Treating a curved foot is a process, but it can easily be done.
Metatarsus adductus means that your foot curves inwardly. It's very common in babies and small children, and will usually correct itself over time before the age of 5. This is why we don't recommend that any surgery or casting be done before then. However, if your child is in severe pain any course of action will be considered.
There is no one true cause of having a curved foot, although it has been suggested that it may be caused by compression while in utero. It's difficult to really notice the deformity until walking begins to occur.
Treatment starts out conservatively. There are certain types of shoes that can help hold the foot in the correct position and make walking easier. If this doesn't produce results, you can have your child's foot casted. This is when their foot is gently stretched into a normal position and then casted to hold it in place. The stretching and casting is a process that takes time. After the final cast is removed, it's recommended that your child undergo physical therapy to make their feet stronger.
In very severe cases where nothing else has worked, surgery may be recommended. There are different types of procedures that work in different ways. Your doctor will go over everything you need to know and what you should expect.
If you have any further questions or concerns about treating a curved foot, call Dr. Mitchell Wachtel at (978) 794-8406 to schedule an appointment at one of our three conveniently located Massachusetts offices: North Andover, Lowell, or Haverhill. We are here to help keep your entire family healthy and happy, even down to the littlest feet.