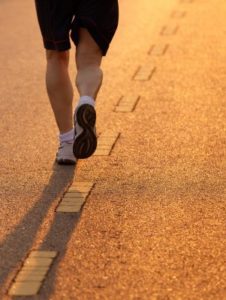 The Achilles heel has plagued people for many years. Achilles injuries are typically injuries of overuse. When you overstress any tendon, you can end up causing minor tears. As a result, this forms an area of inflammation that is very painful, swells, and can be tender to the touch. One of the first things you may notice is that the heel of your sneaker irritates your Achilles because it places pressure directly onto your tendon.
If you're experienced an Achilles tendon injury, you're probably wondering what you can do treat it. In the instance of an Achilles tendinitis, you have to completely immobilize your tendon so that these little tears can heal. By placing your foot and leg into a big space boot, your ankle is prevented from moving so that the Achilles can heal. You will need to be immobilized for 6 weeks or more. It is then important to rehab your Achilles with low impact exercises like swimming.
If you are having heel pain, swelling, or tenderness, don't delay in visiting your local podiatrist. Achilles injuries can lead to a rupture if they are not appropriately taken care of.  If you live in the Lawrence, MA area and you have an injury Dr. Mitchell Wachtel has the treatment you need. Visit him online to schedule an appointment at any of his three convenient locations in North Andover, Haverhill, or Lowell.