Work with a Sports Medicine Physician, and a Runner
Podiatrist Dr. Wachtel
Athletes and Marathon Runners… I am Verklempt
Podiatrist doctor Wachtel is a runner and a sports medicine physician who is a specialist in runners athletic feet issues.  After many requests from other athletes Doctor Wachtel has recently started his own podcast, "Athletes and Marathon Runners… I am Verklempt".
People who are on their feet the entire day, as well as avid walkers, runners and athletes will greatly benefit from this terrific podcast that focuses on foot health, practices, and products that can enhance your overall experience.
---
---
Common Athlete Foot Problems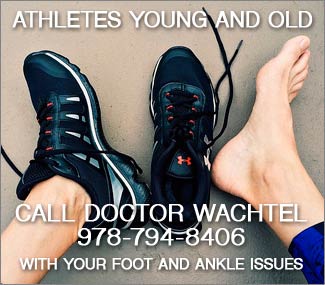 Request a FREE Book for Runners and Athletes
Podiatrist Doctor Wachtel is offering a limited run book free to athletes and runners.
Click here to request your copy of The Runner's Healthy Foot and Ankle Book.